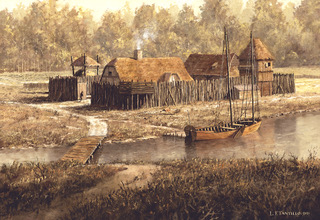 The New Amsterdam History Center
Cordially invites its patrons and donors to join us at an exclusive event
CENTRAL PARK'S DUTCH HARLEM – A WALK THROUGH HAARLEM, NEW NETHERLAND
A guided tour led by Sara Cedar Miller
Tuesday June 6, 2023
6 to 7:30 PM
(Rain date Wednesday June 7th)
The northern end of Central Park features the earliest uptown settlement of the Dutch era. On this 1.5hour walking tour, historian Sara Cedar Miller, author of Before Central Park, will explain why Hendrick and Isaac de Forest and their brother-in-law, Dr. Johannes de la Montagne, chose to live far from New Amsterdam. We will follow them through their tobacco bouwerie and the tragedy and aftermath of Kieft's War. The Dutch ways of life continued to 19th century Harlem and Miller will enchant you with the residents and their taverns, intermarriages, enslavement, and scandals, that lasted up to the taking of the land for Central Park.
The tour will begin at 6:00 pm at the Charles A. Dana Center just inside the Park at Fifth Avenue and 110th Street.
The tour is limited to 30 people
A contribution of $25 per person is requested to confirm your reservation
Sara Cedar Miller has been the Historian emerita of the Central Park Conservancy since 2017. She was the Conservancy photographer from 1984 and also its historian from 1989 to 2017. 
Miller is the author of Central Park: An American Masterpiece (Abrams, 2003), Strawberry Fields, Central Park's Memorial to John Lennon (Abrams, 2011), Seeing Central Park: The Official Guidebook, Updated and Expanded (Abrams, 2021) and Before Central Park (Columbia University Press, 2022). 
Please consider making an additional contribution to support New Amsterdam History Center programs.