THE NEW AMSTERDAM HISTORY CENTER AND THE NL CLUB
INVITE YOU TO
Christopher Bishop on Jan Lievens
The rediscovery of Jan Lievens' 1653 portrait of Admiral Maarten Harpertszoon Tromp and his influence on the founding generations of America.
Tuesday,May 16, 2023 7:00m – 8:30pm
47 Fifth Avenue, New York
NAHC Contributors and NL Club Members: $10 Guest: $25
In partnership with the Salmagundi Club
Christopher Bishop of Christopher Bishop Fine Art will speak about his rediscovery of Jan Lievens' portrait of Admiral Tromp. Executed in 1652 this portrait was a touchstone for the Dutch cause during the first Anglo-Dutch War, 1652-54. Tromp became a national martyr, an exemplar of the virtue of the Dutch citizen and the toughness of Holland in the face of the British blockade. This single image became the rallying cry of a nation at the time the image of the ordinary citizen was being reshaped and elevated by Lievens and his one- time studiomate, Rembrandt. The values incarnated in the work became the foundation of modern Holland. Together with the influence of the Puritans' sojourn in Delft and the presence of New Amsterdam in the New World, these same values deeply influenced the founders of a young America.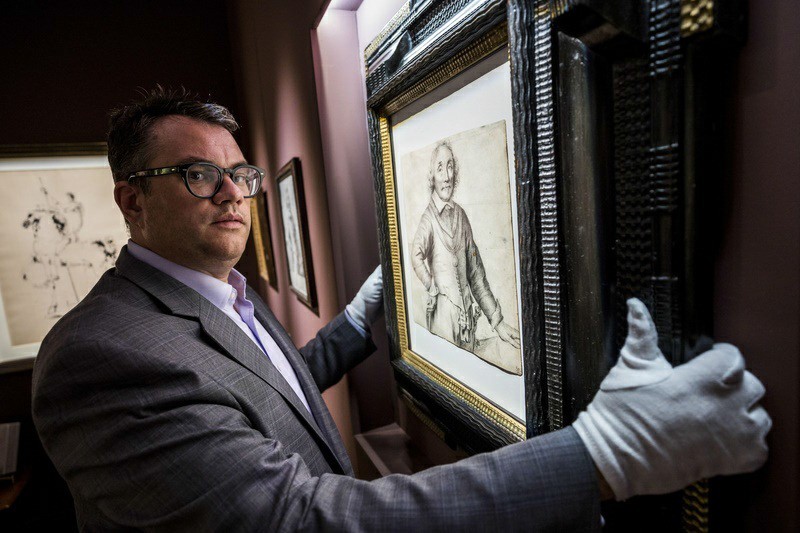 The original drawing of Admiral Tromp by Jan Lievens dated 1652 will be on display during the event.
In art world parlance, you'd call the drawing a "sleeper." A small auction house in Massachusetts offered it for sale as "an unidentified gentleman, initialed I.L., and dated 1652," with an estimate of $200 to $300. Within about 10 minutes, it sold for half a million dollars.
Excerpt from a New York Times interview with Christopher Bishop.


New Amsterdam History Center | 1345 Avenue of the Americas, 33rd Floor, New York, NY 10105