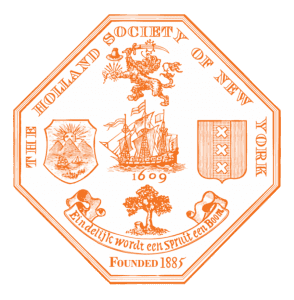 The New Amsterdam History Center Lecture Series
Together with The Holland Society of New York
Present
"A Dangerous Liberty"
Mohawk-Dutch Relations and the Colonial Gunpowder Trade, 1639-1665
A Talk By
Shaun Sayres
Clark University
Followed by a Q & A
Wednesday, February 5, 2020
6:30 to 8:00 PM
 St. Mark's Church

IN-The-Bowery

131 East 10th Street (at second avenue)
New York City
Admission $25.  NAHC and Holland Society Members $15. Students & Educators $15
*Space is Limited*
---
The Mohawks and Dutch engaged in cross-cultural interactions centered around the exchange of furs and gunpowder that culminated in the formation of a mutually-beneficial partnership.  These Mohawk-Dutch encounters and negotiations, reveal a distinct arc of intertwined fates, outlining their shared rise, peak, and decline within a world embroiled in conflict.  Ultimately, the Mohawks survived, but the Dutch did not, relinquishing New Netherland to the English without a shot in 1664.
Shaun Sayres is a doctoral student at Clark University where he studies colonial American history, the Atlantic world, and the age of revolutions. His dissertation research focuses on intercultural encounters, exchanges, and partnerships in the Atlantic world with special attention to New Netherland and seventeenth-century North America.
---
If you would like to support our programs or become a sponsor of one of our upcoming events,  please email nahceberg@gmail.com or visit us at: https://newamsterdamhistorycenter.org/support. Phone (212) 233-1960.