A Talk by Christopher Bishop
From our Spring, 2023 Newsletter
In 2020, a seventeenth-century portrait of Dutch Admiral Maarten Harpertszoon Tromp by the Dutch Golden Age master Jan Lievens was found hung above the mantel of a home in a small Massachusetts town. Neither the owner nor a local dealer had any idea who the artist or sitter was, so it was consigned to a small New England auction house in Marion, MA.
In Manhattan, Fine Art Dealer Christopher Bishop spotted the drawing in Marion's online catalog. His first hint that the sitter might be anything but ordinary was the artist's signature, which read "I.L." But "J" in the 17th century was often indistinguishable from an "I" in the period. Jan Lievens (1607-74), whose initials these were, was a contemporary and friendly rival of Rembrandt; both artists were born in Leiden and shared a studio there. Bishop knew that, for this drawing, both the sitter and the artist were extraordinarily historically important.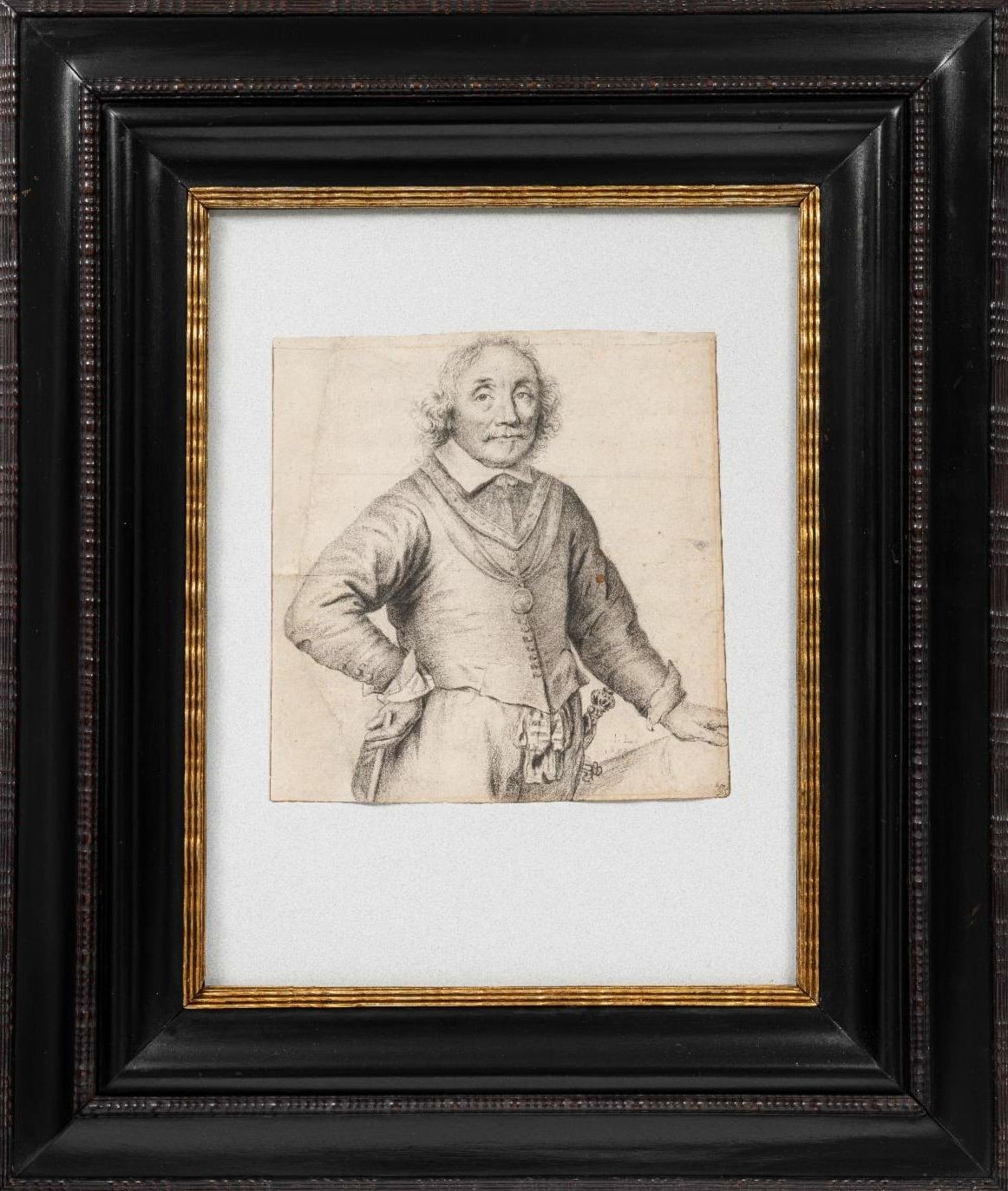 He also understood right away that it was a miracle that the drawing had survived in its 350-year journey. In 1606, at age nine, Tromp joined his naval officer father at sea, shortly after which his father was murdered by pirates in front of the young sailor. Tromp entered the Dutch navy in 1637 and rose to become commander of the fleet. As Admiral, he met with great success in the First Anglo-Dutch War. Soon after sitting for this portrait in 1652, Tromp was killed by an English sharpshooter in the 1653 Battle of Scheveningen, the final battle of that war.
The portrait was highly unusual for its time; it features an icon portrayed not with aristocratic airs but as a weary sailor, the common man risen to the status of national hero. It was a new way of looking at portraiture and foretells a new way of governing. Maarten Tromp was an audacious man who helped to form the image of the new nation.
"Tromp comes to represent a spirit of independent virtue, of a kind of iron stubbornness that is recognizable to modern viewers. Defiance, self-reliance, determination, individualism— these values are already embodied in this sheet. Who is the audience for this print, for the medals and commemorative ephemera that it inspires? It is the middle-class Dutch merchant or clerk who will purchase this print for his wall, who will use it to signal to those who visit his pride in his nation, a certain citizenship he holds dear.
The central place that Tromp holds in the Dutch imagination can be clearly evidenced by the fact that in 1943, in the depths of World War II, Tromp's memory was honored with his likeness appearing on a Dutch postage stamp. Through this action, it is made clear that Lievens's image still carried the power to rally the nation against foreign aggressors."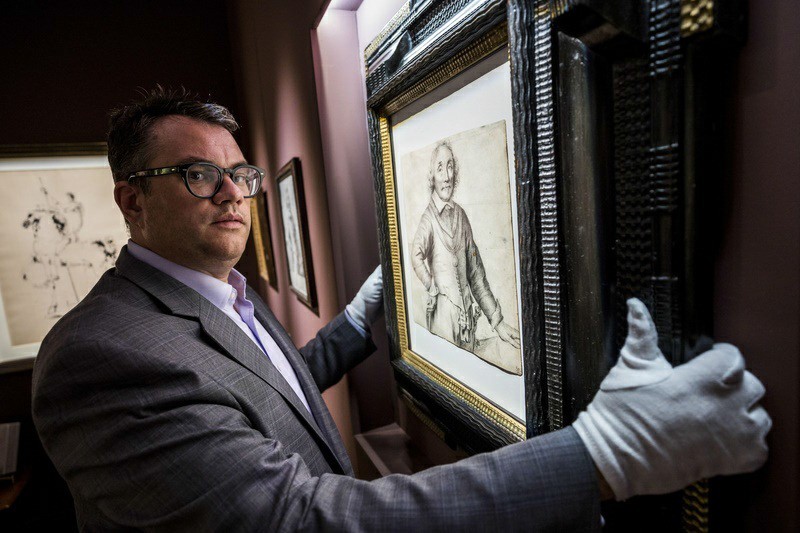 This original drawn portrait was presumably traded often among private dealers and collectors before ending up in the collection of the English connoisseur Robert Mayor. In 1888, it was listed in the "exceedingly choice and valuable [estate] catalogue" of Englishman Robert P. Roupell for an auction in Frankfurt, after which its whereabouts were unknown for the next 132 years. This well-traveled work has traversed Europe—from Amsterdam to London and Frankfurt—disappearing for more than a century, only to resurface in the 21st century in New Bedford, MA, finally finding itself in an auction barn twenty-one miles east in Marion, Massachusetts. When the live and online bidding opened in Marion on October 16, 2020, fifteen experts competed for the work. In just ten minutes, the price went from $250 to $514,800, and the painting was on the move again, this time with Bishop to New York City. News of the discovery spread quickly.
Back in Manhattan Bishop removed the drawing from its frame and began the process of verification. Everything confirmed his first impression. The soft cream paper's foolscap watermark proved it came from the same supplier used by Rembrandt. "Watermarks don't lie," says Bishop. "They are unique to time and place, like fingerprints." The quality of the paper confirmed the date with precision: by 1660, a revolution in papermaking was taking place (led by the use of wind-powered mills in Holland) changing the consistency of paper forevermore. On the light table, the drawing lined up perfectly with prints from the same period, evidencing what Bishop had known to be true. This was the very drawing that launched a thousand ships from the shores of Holland.
This prodigal work had a homecoming in The Netherlands when it was on view in Maastricht in June of 2022, as part of the TEFAF art fair. Come see this drawing for yourself and hear from its discoverer about its nearly 400- year history as the drawing continues its journey towards its final home.
On May 16, the New Amsterdam History Center, in collaboration with the Netherland Club, will host Christopher Bishop at New York's Salmagundi Club at 7 PM. The event will be both live and available online. Tickets are $10 for members of NAHC and the Netherland Club, $25 otherwise.
We hope you've enjoyed our articles and information.  If you would like to contribute to help us promote and spread the history of the early New York, please click and discover more about our programs, what we offer and ways you can help.
To be a sponsor and learn of more opportunities of contributing to preserving the history of New Amsterdam: