New Amsterdam History Center presents
Women's Lives in New Amsterdam and Beyond
Join us to explore the social role of women in New Netherland, Brazil, and other places in the expanding Dutch world of the seventeenth century.
---
Featuring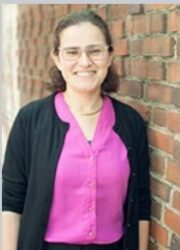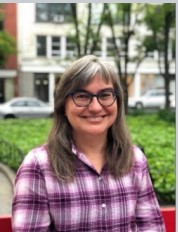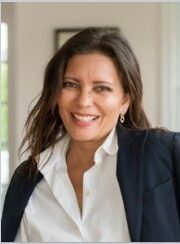 What pathways and options were available to women in the Dutch empire? What part did social class play in their choices and strategies? How did marriage and local marriage regulations affect the ability of wives and unmarried females to survive and to flourish, or not, in colonial imperial societies? How influential were women in building colonial societies? And how closely, or not, did those societies resemble a Dutch paradigm?
The New Amsterdam Center is grateful for the support of Society of Daughters of Holland Dames that has made this program possible. This program was funded in part by Humanities New York with support from the National Endowment for the Humanities.
Lead support for the Center for Women's History programs provided by Joyce B. Cowin, Diane and Adam E. Max, Jean Margo Reid, and the Andrew W. Mellon Foundation
Deborah Hamer is Director of the New Netherland Institute, where she is responsible for initiatives aimed at identifying, preserving, digitizing, and translating Dutch language documents in repositories around the world. She is a strong advocate for the significance of New Netherland to the history of New York State and Colonial America. She also researches gender and institutions and is especially interested in exploring how to communicate academic history to general  audiences. Deborah received her B.A. from Brandeis University and her M.A. and Ph.D. from Columbia University.
Susanah Shaw Romney is Associate Professor of History at New York University. She studies the seventeenth-century Dutch empire with a particular emphasis on women and gender. Her book, New Netherland Connections, explores the personal and familial relationships that linked Amsterdam and Manhattan during the Dutch period. She received her PhD from Cornell University.
Valerie Paley is senior vice president and the Sue Ann Weinberg Director of the Patricia D. Klingenstein Library at the New-York Historical Society. Formerly the chief historian at the institution, she was founding director of its Center for Women's History, the first such center in the United States within the walls of a major museum. A graduate of Vassar College, Paley holds an MA in American Studies and a PhD in History from Columbia University, where she serves on the adjunct faculty at the Columbia Center for American Studies. Her work at New-York Historical encompasses a critical range of curatorial, scholarly, and administrative responsibilities, including the development of a new joint MA Program in Museum Studies with the CUNY School of Professional Studies, which launched in fall 2019. Paley is the 2020 recipient of the American Historical Association's Herbert Feis Award, recognizing distinguished contributions to the field of public history.